All About the Member Portal
Created by:
Paul Nuschke
on March 27, 2020
In this article, we cover how the Member Portal works.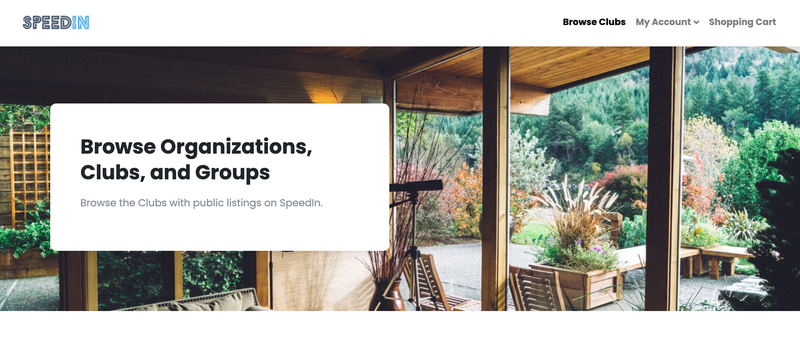 The Member Portal and Users and Groups
The Member Portal is an optional feature that enables your members or prospective members to register for your Club or Organization through a website hosted by SpeedIn.
Tip: To enable the configure the Member Portal, please check out the article, How to Configure the Member Portal. When enabled, the Member Portal will be available at both https://speedin.io/portal/<Club URL>/home and https://kindredbyte.com/portal/<Club URL>/home, substituting the Club URL that you set up.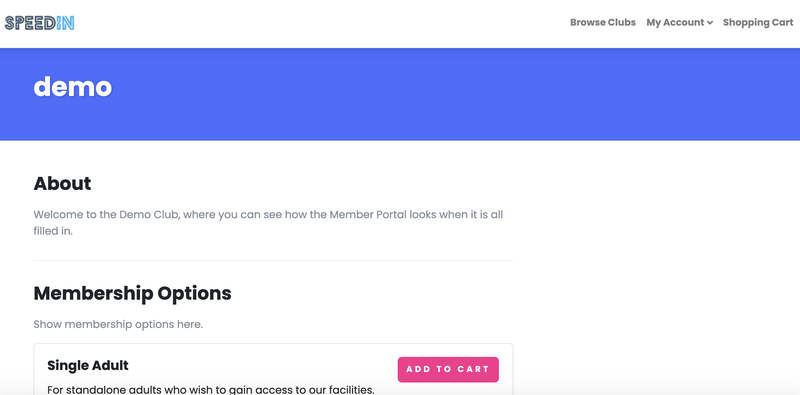 How it Works
On the Member Portal, your members will be able to see your Club, any Membership Types you have made "Public", and a list of Events.
When a prospective Member decides to register, they must create an account with SpeedIn. As part of creating an account, they can optionally add more family members to a "Group" that they manage. Now that they have an account the prospective Member chooses a Membership Type. The prospect chooses which of their family members they want to include in the Membership. And finally they submit the registration in a Shopping Cart-like experience.
For you, this Shopping Cart submission shows up as an Order on the Members > Orders page: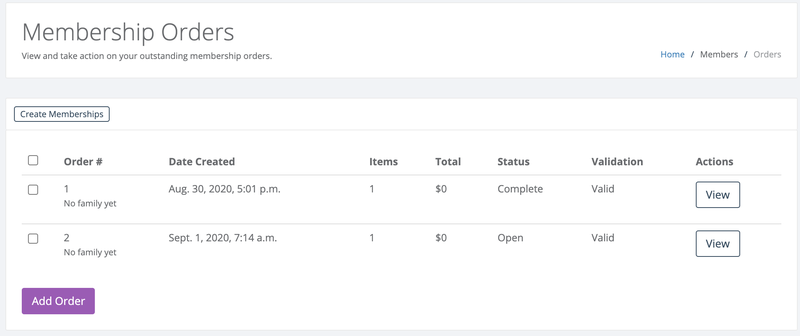 Orders give you a chance to review that things were submitted correctly. Additionally, because no payment is collected through the Membership Portal yet, this is the point where you may want to collect your Membership Dues from the prospective Member. When you are ready, to convert an Order into a Membership, choose to "View" the Order and then click "Create Membership" for each Membership Type on the Order:

SpeedIn will first check to see if the Family and prospective Members already exist. If they do, it updates those Members to Active and adds a new Membership to the Family. If the Members do not exist yet, it adds the Family, Members, and Membership.
The Future of the Member Portal
As noted above, the Member Portal currently provides a way for your Members to register but it does not provide a way to collect payments. If you need this ability, we encourage you to contact us so that we know your requirements for the improvement. Also, currently, your options for configuring the Portal's UI are currently limited. However, we plan to add the ability for you to create images and choose colors so that you can provide a more custom experience to your Members.
Please what you think of the Member Portal or what improvements you may want for the future.